W-PL240 Assist Arm
For Immediate Release,
Fort Worth, Tx. - Derek Weaver Company continues to improve their Tire Changer line with the addition of the all new model W-PL240 Power Assist Arm. This powerful assist arm utilizes the same proven cylinder and operation valve as the previous model yet utilizes a sleeker design with more bead assist options.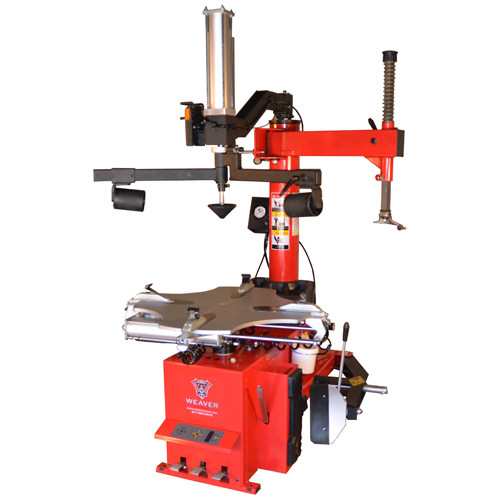 Weaver W-PL240 Assist Arm (shown mounted on W-898XS tire changer)
The W-PL240 provides the easiest way to change today's low profile, stiff sidewall and runflat tires. According to Derek Weaver Co., the new system features include;
• Powerful pnuematic assist arm that attaches to the W-894XS & W-898XS Tire Changers.
• 4 powerful ways to press/lift the bead, two roller arms, one press block and one lifting disc.
• Powerful pnuematic lifting disc is interchangeable with press block.
• Provides effortless mounting and demounting of tough low profile and run flat tires.
• Proven Main Cylinder and Operation Valve
• Makes changing the toughest tires a one-man job
Sleek Design
The new W-PL240's space saving design mounts to the existing tower on all Weaver XS model tire changers. By mounting to the tower, strength and integrity are maintained in a more sleek design that moves easily for the operator. The unit will pivot completely out of the way or swing into place for effortless changing on today's toughest tires. The improved design not only saves space but is also being introduced with a new lower cost.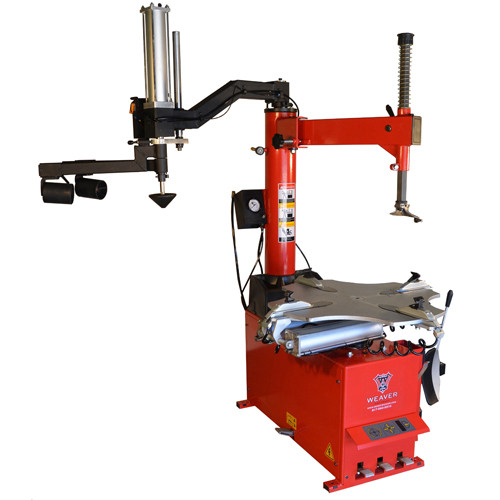 W-PL240 Assist Arm (shown swung out to clear changer area)
About Derek Weaver Company Inc.
Established in 1984 and headquartered in Fort Worth, TX., Derek Weaver Company Inc. specializes in providing lifts and shop equipment to automotive / motorcycle enthusiasts, car / motorcycle dealers, classic and collector car owners, astute collectors, and repair shops around the world. The company sells products from the highest quality manufacturers in the industry including the Direct-Lift, Weaver Lift, Forward Lift, K&L Supply and Weaver Equipment brands. For more information on the W-PL240 Assist Arm, W-894XS and W-898XS tire changers, visit their website at www.derekweaver.com or call 888-560-9510.