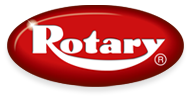 Rotary® SPOA10 AV - ALL VEHICLE 2-Post Lift
Best Arms in the Industry! Introducing the ONE LIFT to service them all! The next evolution in vehicle lift technology has arrived. Accommodate all vehicle types under 10,000 lbs. with the industry's original and best-selling asymmetrical lift, now featuring Rotary's NEW All-Vehicle (AV) Lift Arms.
Rotary® Lift's SPOA10 AV - Let's get 3 things solved right out of the box:
1) Made right here in Madison Indiana USA.
2) The SPOA10 is the World's #1 selling asymmetric 2-post lift model (it's popular).
3) Manufactured and Certified by the largest lift company in the world, the fortune 500 Dover Corp. (there's no lift company above them).
FREE SHIPPING from Madison, Indiana, expect 7-12 days before shipping. Local sales tax will apply.
The column is well known as the original "Double S" design for incredible strength and durability. The SPOA10 AV is ALI Gold Certified and tested beyond 20,000 cycles (other lift companies don't do this).
These revolutionary, patent-pending arms provide technicians the ability to lift and service practically all roadgoing vehicles on ONE LIFT (within the lift's rated capacity).
A 20% Larger Arm Reach Range is accomplished by reducing the arm's collapsed minimum reach length to 2 5/8" on the front arms, and 7 ¼" on the rear while retaining the same fully extended maximum reach. This exclusive arm reach helps easily lift:
Battery Electric: The shorter retracted arm minimum reach makes it easier to reach the challenging small, specific pickup points of electric vehicles while providing clearance for the removal of propulsion batteries.
Exotic Low Profile: The AV arms have the lowest minimum adapter height in the industry of only 3 3/8" to easily spot low ground clearance exotic vehicles.
Truck Frame: Retaining the substantial arm maximum reach allows to lift and service trucks and other frame vehicles.
Unibody Cars & SUVs: Shorter retracted arm minimum reach also makes it easier to spot unibody cars & SUVs, which also have pickup points located on the outside of the vehicle.
All Necessary Adapters Come Standard: All SPOA10 All-Vehicle Arm (AV) lifts include (4) adjustable truck adapters, (4) adjustable round adapters, (4) 3 ½" tall adapter extensions, (4) 5" tall adapter extensions come STANDARD, along with storage brackets to store the adapters on the lift's columns. The letter "M" in the second to last digit of the model number signifies that all adapters are included.
| | |
| --- | --- |
| | EASY SPOTTING & POSITIONING – Get more vehicle in the shop and on the lift faster with easy spotting and superior lifting capabilities. |
| | HIGHEST CAPACITY LOW-PROFILE LIFT AVAILABLE – Easily spot lower profile vehicles with the industry's lowest profile arm height available of any 10,000 lb. capacity |
| | LOWEST ADAPTER HEIGHT IN THE INDUSTRY – The outer arm and adapter height are the same measurement reducing any possibility for the arm to contact vehicle underbodies. |
| | ULTIMATE IN LIFTING VERSATILITY – Service any vehicle within the lift's rated capacity with the shortest arm retraction and largest pickup range of any two-post lift. |
| | Reach small, specific pick-up points on EVs – AV arms and adapters are designed with the needed clearance to remove propulsion batteries. |
| | Comes standard with adjustable round, truck and stackable adapter extensions |
Specifications:
SPECIFICATIONS




BL = Blue RD = Red

LIFT MODELS




ALL-VEHICLE ARMS




Standard with round & truck adapters

STANDARD




POWER

SPOA10N20M0BL




SPOA10N20M0RD

SHOCKWAVE




EQUIPPED

SPOA10N20M0BL




SPOA10N20M0RD

MAX RISE* STANDARD




SHOCKWAVE

81 1/2″




84 1/2″

Overall Height

11′ 11 1/2″




with SHOCKWAVE Power: 12′ 5 1/2″

Overall Width

11′ 5/2″

Drive-Thru Clearance

95 1/4″

Inside Columns

107 1/4″

Front Arm Reach: Min/Max

18 1/2″ / 41″

Rear Arm Reach: Min/Max

27 5/8″ / 58 1/4″

Min Adapter Height

3 3/8″

Speed of Rise

Standard Power: 45 seconds




with SHOCKWAVE Power: 25 seconds**

Speed of Descent

Standard Power: 40 seconds




with SHOCKWAVE Power: 19 seconds**

Ceiling Height Minimum

12′ /12′ 6″ with SHOCKWAVE Power

Min. Bay Size

12'x24′
* Rise measures the highest position of the adjustable adapters with use of supplied adapter extensions from floor to full cylinder stroke.
**Actual rise and descent times vary depending on vehicle weight.
Heights and widths reflect standard settings. 2 post lift standard colors are red, blue and black.
Features:
Asymmetric 2-Stage Lift Arms with AV ALL VEHICLE ARMS

Hydraulic Safety System Automatic All Positions

Oversized carriages spread the load out across the column to reduce the overall load on the lift.


Rubber Door Guards to protect against door damage

Hydraulic Hoses Routed Inside Columns for Protection

INCLUDES: (4) Adjustable Round Adapters, (4) Adjustable Truck Adapters, (4) 3 ½" tall adapter extensions, (4) 5" tall adapter extensions,

along with storage brackets to store the adapters on the lift's columns.

Single Point Lock Release

to unlock both columns from one side.

Heavy Duty Arm Restraint System with oversized steel gears, pins and springs for trouble free operation.

Swing Arm Restraints Automatic Locking Above 2 1/2"

Padded Overhead Shut Off Bar to protect vehicle

Self-lubricating UHMW Polyethylene Slide Blocks

Powder Coated BLUE Paint Finish, also available in BLACK or RED


Anchor Bolts Included

OPTIONAL Shockwave Power Unit for faster ascent.
The SPOA10 is proudly manufactured by Dover Corp.'s Vehicle Service Group (VSG). VSG comprises nine major vehicle lifting and collision repair brands: Rotary Lift, Chief® Automotive Technologies, Forward® Lift, Direct-Lift®, Weaver® Lift, Hanmecson®, Revolution®Lift, Elektron, Blitz® and nogra®. Based in Madison, Ind., VSG has operations worldwide, including ISO 9001-certified manufacturing centers in the U.S., Europe and Asia.
Derek Weaver Company is proud to offer our high quality products with free shipping or warehouse pickup. Here's how it works...
PRODUCTS MARKED FREE SHIPPING
All Products on our website are offered with "Free Shipping". This means the freight charges are included in the price. Most of our products weighing less than 800-lbs. are offered with "Absolute Free Shipping" which means there are no extra fees. In this case you will notice the phrase "FREE SHIPPING! Includes Free Residential and Free Lift Gate Service!", in the description of the products page. Absolute Free Shipping also means there are no additional fees for Liftgate Service or Residential Delivery. The only additional fee that you may incur would be if the address were changed during shipment which would incur a reconsignment fee by the freight carrier that we would only pass on if it were not our mistake.
For equipment over 800-lbs (most 2 & 4-Post lifts) there are some limitations for Free Shipping depending on weight and delivery location. In this case you will notice the phrase "Free Shipping To Over 85% of the USA - See Where It's Free" in the description of the products page. Most of the USA will require no additional fee. This applies to over 85% of the continental USA (lower 48 states). Free shipping does not apply to Alaska or Hawaii. Some parts of the country are affected by higher freight rates due to the combination of weight and delivery location which will require a small additional charge to cover the higher rate charged by the freight carriers. Our shopping cart will not calculate the difference (added fee), so we will contact you if this is the case. Rather than advertise the higher rates across the board we choose to show the lowest possible cost to most of the country. Like "Absolute Free Shipping" there will be no extra charge for lift gate or residential delivery. The following areas may have additional freight: North Western US, North Eastern US, Long Island, Western Colorado, the Dakotas, some parts of Florida & California and any area deemed a remote location by the freight company. Prior to ordering give us a call at 817-560-9510 or email and we can provide accurate information regarding Free Shipping or any additional charges.
FREIGHT CONSIDERATIONS
Shipping and delivery time given during the freight quote process is an estimated time of delivery given by the carrier. Choosing Liftgate Delivery may extend delivery times due to limited liftgate equipment at the delivering terminal. Meeting the delivery schedule is subject to the day the freight is shipped and the carrier's ability to meet their schedule. Derek Weaver Co., Inc. does not guarantee that a carrier can meet their projected delivery time but we will provide you with the proper tracking information by email so you can follow the tracking time and arrange for special delivery needs with the carrier as needed. Any additional fees incurred as a result of consignee being unable to meet scheduled delivery time or cause for redelivery or reconsignment to a different location will be at consignee's expense.
RESIDENTIAL DELIVERY:
Choosing Residential may extend the estimated delivery time due limited liftgate trucks at the delivering terminal, additional communication and handling by the freight company. Please keep this in mind when choosing residential delivery.
UNLOADING THE FREIGHT TRUCK:
Make sure you can unload the freight. A forklift or lifting equipment is required for items over 800-lbs. The trucking company is only responsible for delivery to your loading dock if delivered to a business address or curbside if a residential lift gate delivery. Lift gate service is available for some equipment and can assist in unloading 2 and 4-post lifts however you will still need a forklift. Liftgate capacity is typically 1000-lbs and cannot unload a 2 or 4-post lift on its own.
PICKUP AT YOUR LOCAL FREIGHT TERMINAL:
If you are unable to unload a truck, we have the option of letting you pick the freight up at the closest terminal to your location. When picking up at a terminal, the freight company will load your truck or trailer for you which is included in the freight cost. Call our office (1-817-560-9510) to determine the location of the closest terminal. If you require terminal pickup please place a note in the comment box requesting terminal pickup and we will contact you with the terminal location. Covered trailers or trailers with ramps are not acceptable as they prevent the forklift from getting the load into the trailer. They will not drive onto a ramped trailer. Please remove the ramps prior to picking up if possible.
All shipments must be inspected immediately upon receipt
IF AN ITEM HAS FREIGHT DAMAGE OR SCRATCHES
1) ACCEPTING AN ITEM WITH FREIGHT DAMAGE OR SCRATCHES.
Choose this option if you have minor dings and scratches or a part that needs replaced to make the unit satisfactory. Make note of the damage before you sign the freight bill. You will be responsible for filing the freight damage claim with the carrier. Derek Weaver Co, Inc. will provide any replacement parts or touch up paint needed should you choose this option and the carrier should provide for reimbursement. If you have any questions or need further assistance, please call our customer service department @ 1-817-560-9510
2) REFUSE THE DAMAGED ITEM.
Choose this option if the carrier has severely damaged the freight beyond your judgment of a simple repair. Derek Weaver Co, Inc. will file all freight claims. Get a copy of the freight bill from the truck driver and email it with a brief explanation of the situation to us. A replacement will be shipped as soon as we verify possession of the freight with the carrier.
SCHEDULING A WAREHOUSE PICKUP
If you would like to pick-up the item at one or our warehouses, please call ahead to make sure the item is in stock and schedule your pick-up. Picking up at our warehouse will save you in freight fees but will require sales tax to be collected. If you do not see a pickup price on our website for the product you are interested in you may call our office for more information.
In Texas we load Monday – Friday by appointment only.
In North Carolina we load Monday – Friday by appointment only.
All Two Post and Four Post Lifts require trailer for pickup. Be prepared for pick-up by understanding the item's weight and dimensions and using the proper truck and/or trailer for hauling. We cannot load open or enclosed trailers with ramp gates. Our warehouse will load the item onto your vehicle and/or trailer but is not responsible for properly securing the load on your vehicle and you will need to make sure you have the proper straps and equipment for hauling. All items for local pick-up are charged state sales tax at the appropriate local rate. If you have any questions or need further assistance, please call our customer service department @ 1-817-560-9510